JC SPARKS  INDUSTRIAL ENTERPRISES

phone 440-328-5741   fax 440-748-6020

CUSTOM  TOOLING 

&

INDUSTRIAL SURPLUS COMPONENTS

12305 DURKEE rd. GRAFTON, OH 44044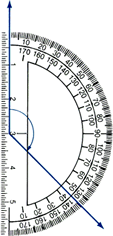 JC SPARKS 12305 DURKEE rd.

GRAFTON, OHIO 44044

ph. 440-328-5741    fax 440-748-1117

SERVING A WIDE RANGE OF

INDUSTRY SINCE 1985

USING ONLY THE FINEST 

U.S. MATERIALS

e-mail me  JCsDEZINE@aol.com

This page was last updated on: February 19, 2017

CLICK THE BUTTON TO VISIT MY EBAY STORE, ALL TYPES OF INDUSTRIAL COMPONENTS

**SCROLL DOWN TO SEE SOME OF THE EQUIPMENT WE HAVE DESIGNED AND BUILT**

HERE ARE SOME SAMPLES OF THE ITEMS WE SELL ON OUR EBAY STORE

AND NOW, JC's INDUSTRIAL COMPONENTS ON EBAY

SELLING A WIDE VARIATY OF  INDUSTRIAL SURPLUS

MOTOR SPORTS TEAMS I HAVE BEEN A PART OF OVER THE YEARS.

LAND SPEED RACING AT THE BONNEVILLE SALT FLATS OF UTAH

SUPER CHARGED NITROMETHANE